I think I've wrapped everything. I think everything is under the tree that's supposed to be. I think that I think I bought everyone something? I dunno... I'm pretty tired. Happy, too, though.
You know, originally, there was dialogue in the last panel... it was decided that it's funnier without it, but I'll include it here anyway for interested parties who'd like to know what Cassiopeia is yelling.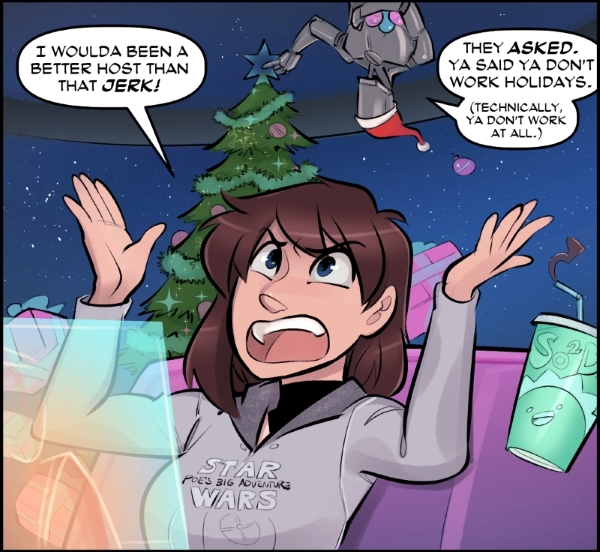 (Hey, did you guys catch the Daniel Craig cameo in The Force Awakens? Yeah, I didn't when I saw it, either... okay movie, though.)
- Gunwild
I've gotta admit, this whole week had been a bit of a rough one, draining mentally and physically. But the page still looks good, and the holidays are coming. And ya know, somehow I've managed enough friends that people really came out to show their support. And that was nice. I guess Christmas is pretty nice from time to time.
But don't get me started on Star Wars.
- Psu