This latest Patreon-exclusive pinup is our sweetest yet! Get it (and the whole backlog of pinups) for five bucks, why don'tcha?! Plus LOTS of other content every week.
If you're interested in offering that kinda support, and are an adult, you should also check out Brellom's Patreon. Brellom did the flat colors for this very page of Cassiopeia Quinn, but has been offering a lot of Patreon-exclusive art you might enjoy, so click through, okay?
Now, in non-getting-your-money matters, I wanna also mention that I think you should definitely try reading [un]Divine. It's one of those webcomics so good I can't believe it's free. I'm surprised it doesn't get more attention already. Even if every page were just a cool background drawing, it'd be worth checking out all of 'em to study the cool atmosphere.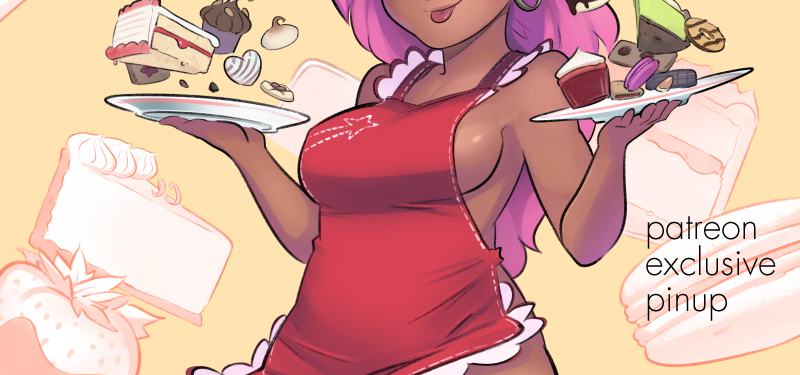 - Gunwild
Whew. It's 9am for me guys. I'm beat. I'm gonna sleep or something. Next week we've got a nice guest comic by our good friend Satellite9. We'll be back in action soon!
- Psu